Hair = Love
Hair is what we do
Our story
At Shear Art Hair Studio we strive to provide a friendly and professional hair salon experience for all our guests. Shear Art Hair Studio is home to a team of experienced and energetic stylists ready to make you look and feel beautiful.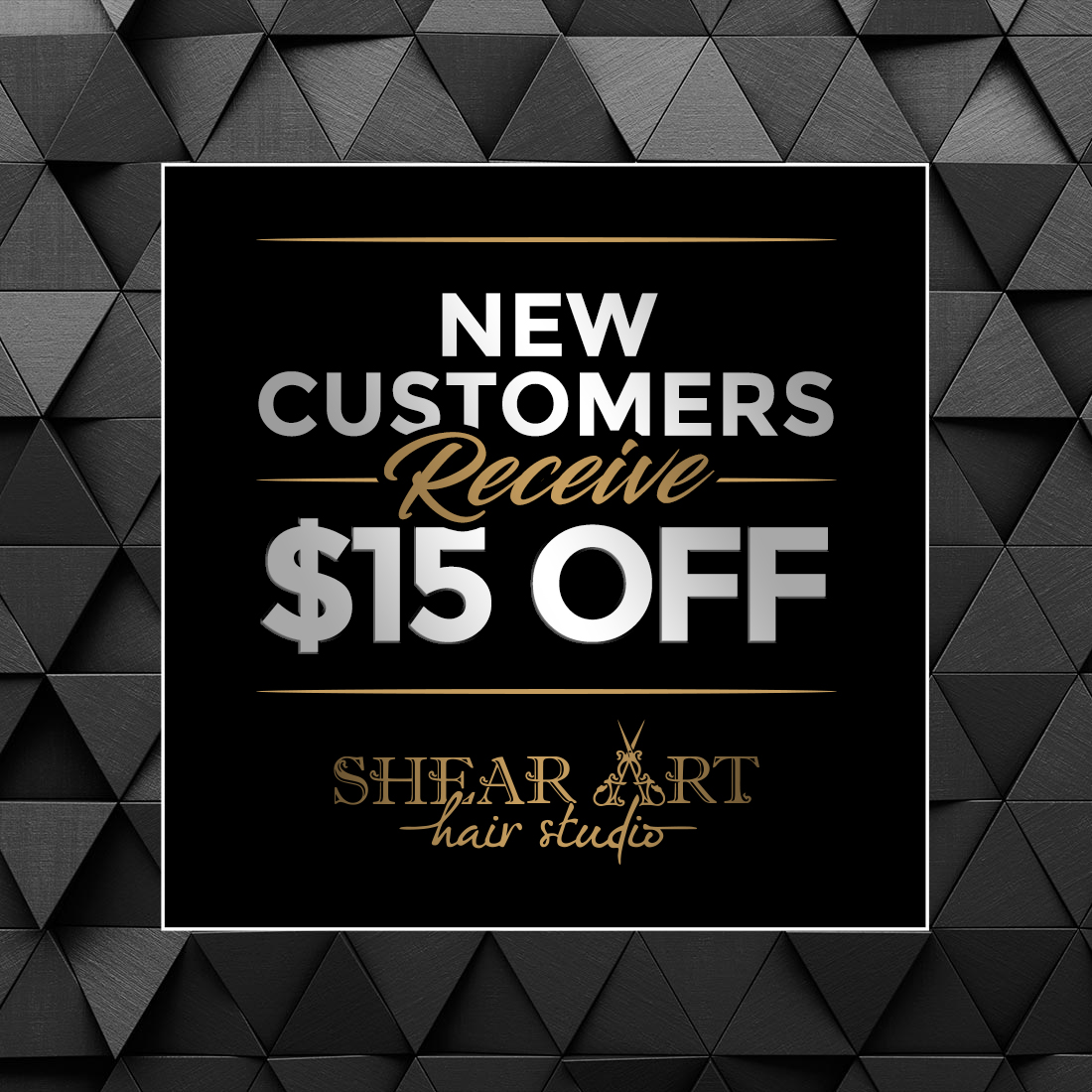 New Client Special!
Receive $15 Off Your First Appointment!
Are you new to Shear Art Hair Studio in Cape Coral? If so, let's make this easy for you. Book now and receive $15 dollars off your first appointment! Restrictions may apply, see associate for more details
Testimonials
"
Upscale Salon
Upscale Salon reasonable pricing, many stylists nice atmosphere lots of good energy.
Love this salon!
Love this salon! I had my bridal party get dolled up here for my wedding and the staff made sure to make this day special for me and my girls. True talent and great personalities I am so happy I found me new stylist Kelly she is amazing!!
The Best!
Beautiful shop! Hair cut is exactly what I asked for! Girls are super friendly and know their stuff! Kalli is awesome!!
Love my hair!
Had my haircut done by Jax and she did a wonderful, amazing job! Love my hair, love the salon and the staff, great atmosphere, everyone was very friendly and I felt so welcomed. Won't ever go anywhere else for my hair ever again.
Professional & Friendly
Love this salon....professional and so friendly. Plus the do an awesome job....Amanda and Meghan!!
Amazing Job!
Tabetha was excellent! She did an amazing job with my haircut! Already set my next appointment and can't wait! Thanks so much!
A Perfect Cut!
I had my first appointment at Shear Art with Amanda. She had a challenge to straighten out a four month outgrown asymmetrical haircut. Let me tell you, Amanda cut it perfectly. I am very pleased and will retrun. She also colored my hair and that was great too. Thank you, Amanda!
secretly happy
I've been to Amanda 2x now, she is cutting my hair beautifully. My next apps is in a month, we're going to try out some color options. Amanda is a great stylist and lovely woman. Overall the salon is decorated nicely. The staff and even other customers are nice and friendly and a pleasure to be around. I think they are all are secretly happy to be working there. I have recently moved to Cape Coral and chose this place, mostly from others reviews. I am very happy to be going there and have Amanda beautify my hair for a long time to come
Highly Recommended
True professionalism. The salon is clean and welcoming. Gina helped me make my appointment and asked all the right questions. My appointment was with Tabetha. She is a hair genius. Very attentive and gives her honest professional opinion. There are no hidden costs. They are very upfront about their affordable prices. I think I found my forever salon. Highly recommended.
Will Be Going Back!
Had my first appointment with Kelly today and was very satisfied with the both the cut and the hair color. Everyone was helpful and friendly. Will be going back.